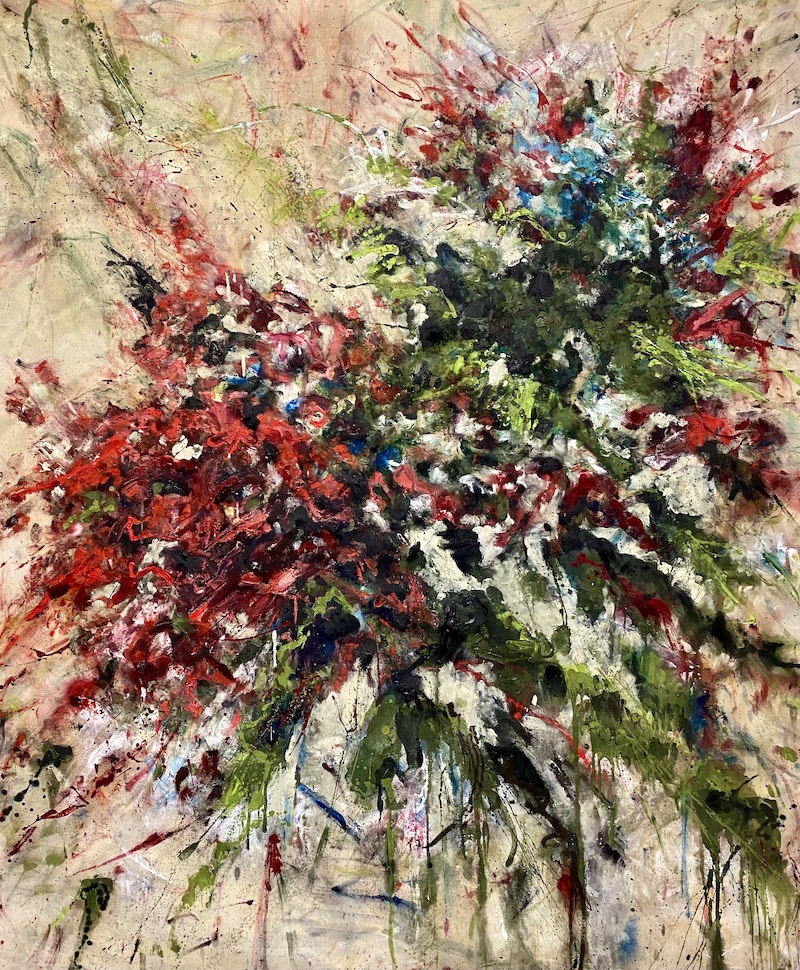 Ronnie Genotti, Hermano, Oil on Canvas, 60 in x 72 in, from the recent exhibition Four Artists in November

Contemporary Works from California Artists
Overwinter
Sarang Byrne
Sabin Filip
Ronnie Genotti
Scott Idelman
Susan Kirshenbaum
Nate Mahoney
Yari Ostovany
Phe Ruiz
Ali Saif
William Salit
Osaze Seneferu
Exhibition Runs: 07 Dec 2023 – 27 Jan 2024 
Opening Reception:  Th 07 Dec 500p – 800p
Adaptation. Migration. Hibernation. Contemplation. Introspection. Innovation. Creation.

Like birds, seeds, insects, trees, and so many other living creatures that overwinter in sheltering environments, artistic concepts spend a great deal of time within their creators' hearts and minds before being brought into the light and released into the environment, where they either flourish, or die.
Please join us for a group exhibition of work that is clearly bursting forth with the vigor and determination to live.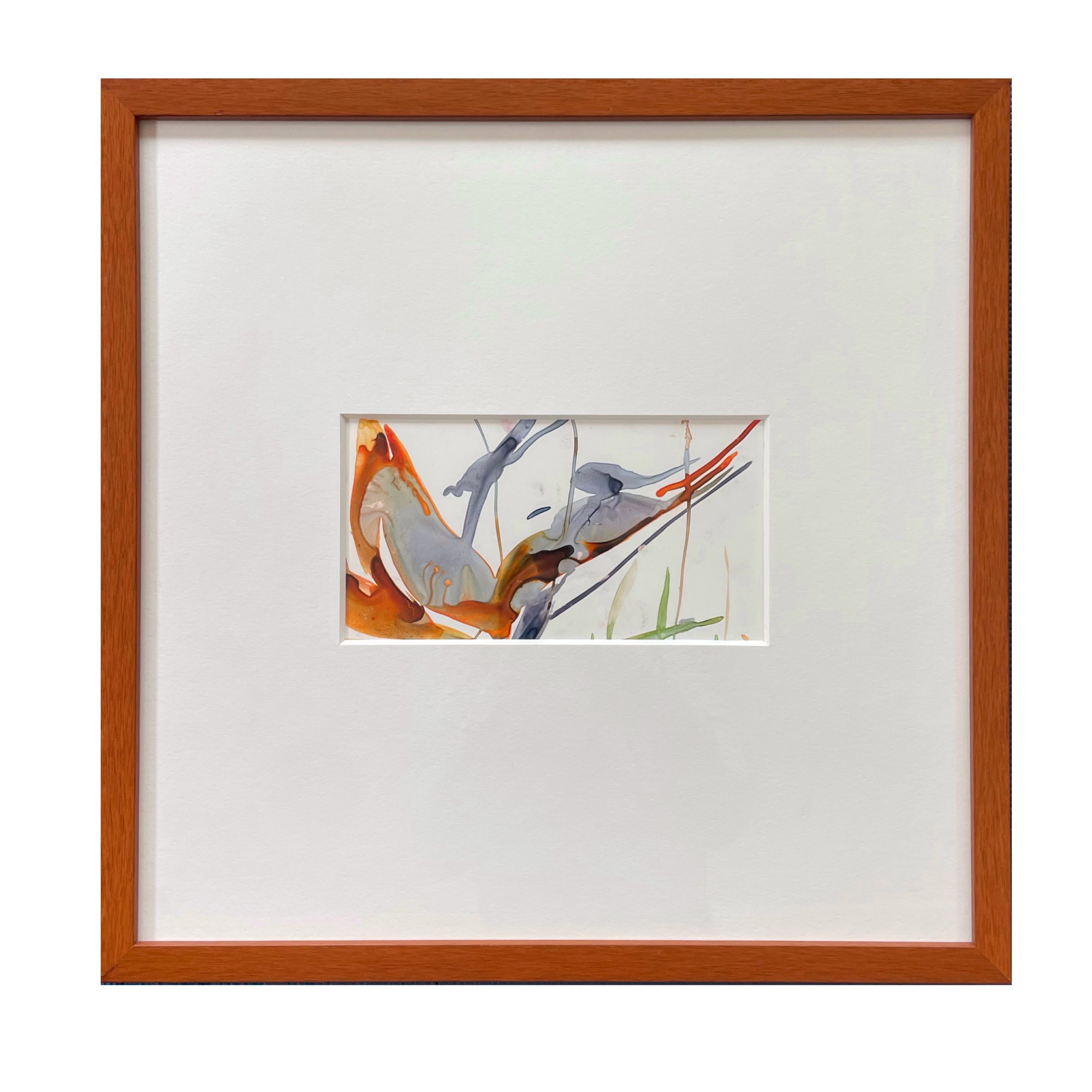 Fall Forward:
Andrea Fono
Anna Kim
Richard Turtletaub
Exhibition Runs: 02 Nov 2023 – 02 Dec 2023 
Opening Reception:  Th 09 Nov 500p – 730p
Andrea Fono's dreamlike monoprints are fleeting and fluid, the vibrancy and detail of the initial plate impression never to be captured the same way again.
Anna Kim visually weaves stochastic tapestries of color and gesture – not with a loom but with the blade of a palette knife.
Richard Turtletaub's work is asking us to spend more time looking at and longing for a world that celebrates simple beauty.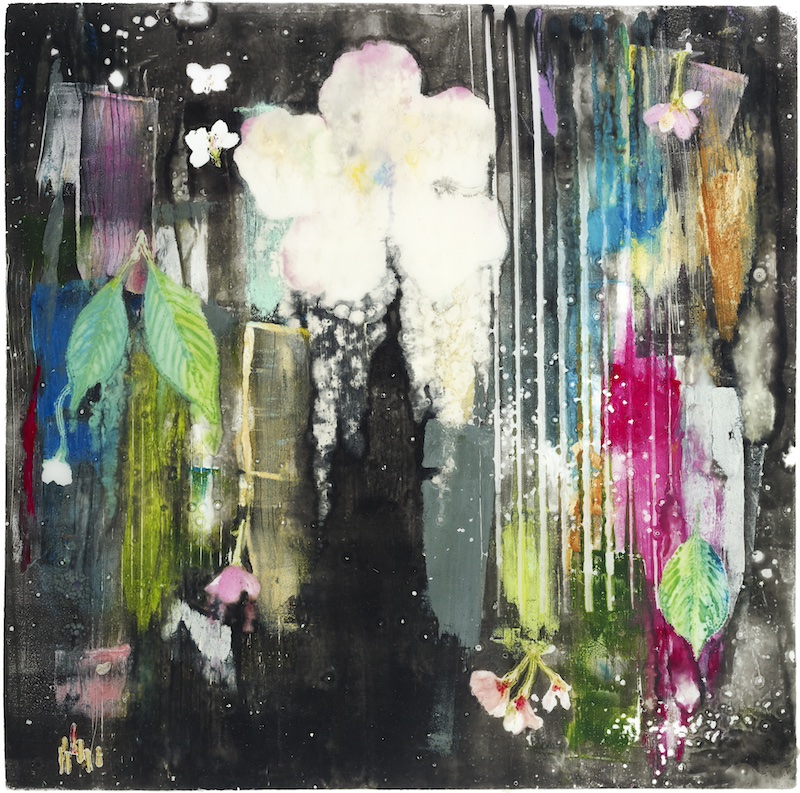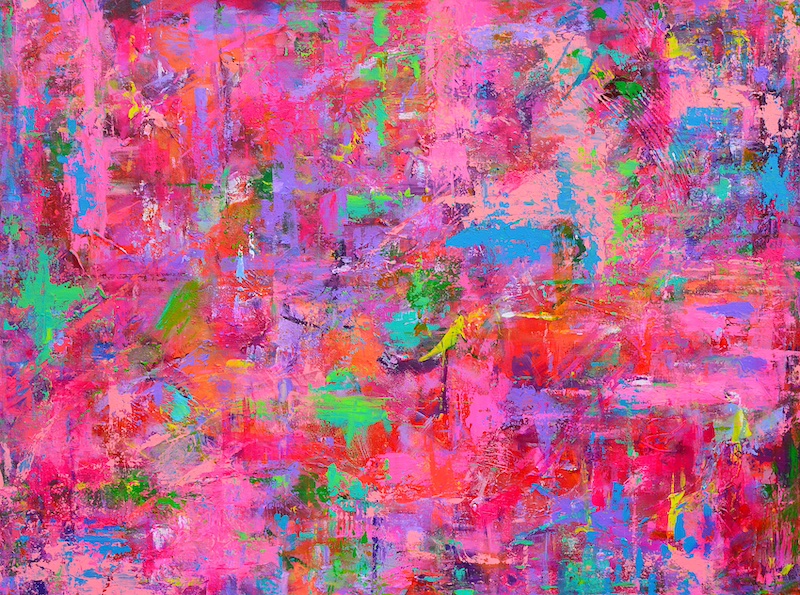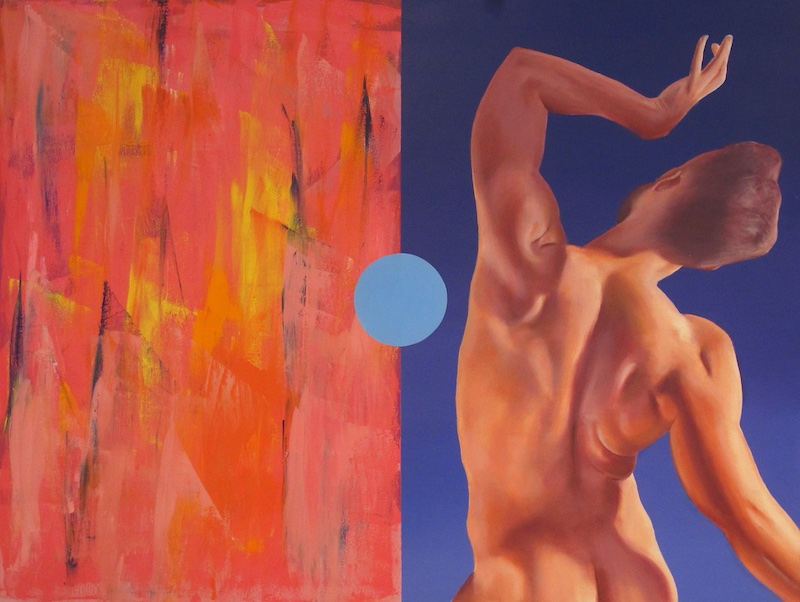 LOOK ANEW:
NIMISHA DOONGARWAL
OSAZE SENEFERU
PHE RUIZ 
Exhibition Runs: 07 Sep 2023 – 28 Oct 2023 
Opening Reception:  Th 07 Sep 530p – 800p
Osaze Seneferu's paintings deal with ancestry, the unknown, and identity. He uses various techniques as a metaphor to carve experiences into history, creating artifacts that capture contemporary moments, displaying gratefulness and paying homage by way of ritual and nuances to his experience as a young Black male.
The subjects of Osaze's pieces are at once anonymous and startlingly familiar, as if you've been presented with an image of someone you passed on the street years ago, but immediately recognize and remember when presented with their portrait. This trick of memory brings with it unexpected emotions, and calls to mind also our shared experience as lonely beings anonymized by the vast permutations of humankind.
The work itself is presented as rough-hewn parchments, or fragments of tablets. The economy of gesture Osaze achieves, especially in his smaller pieces, is remarkable for the richness of expression and emotion it conveys.
Phe Ruiz will tell you she paints because she has to, and that she usually paints on Fridays. This practical explanation is born out in the work itself, which is bold and colorful, consisting of definitive lines and broad fields of intense color. The pieces convey an unspoken, somewhat curious narrative that seem to move straight from the mind of the artist onto the canvas in a deft, yet evocative manner. The titles, which often feature visually isolated characters and fantastic animals in tumbling dreamscapes, are equally as straightforward, with most expressed as a single, descriptive word or two that somehow captures an encyclopedia of emotions.
Phe starts with drawings, then performs studies in watercolor on paper, and finally translates the pieces into larger works of acrylic on canvas. The pigments are mixed with rabbit skin glue, which gives an extreme flatness and deep richness of hue to the paint.
Primarily self-taught, Ruiz' work is free of formality and convention, making it highly accessible and open to the personal interpretations of the viewer.
Nimisha Doongarwal explores the dynamic between imagination and what is visible. These portraits challenge viewers to contemplate how gender and racial biases shape our society. Through mixed media, she creates visually striking identities that encourage reflection on the ways biases impact individuals. These are imaginary people shaped by their stories, emphasizing the idea that we are unique individuals beyond appearances.
By employing a wide palette of mixed media, Nimisha challenges conventional notions of identity by celebrating diversity and cultural heritage. She also incorporates elements of her own cultural heritage into the work, seeking to reclaim and celebrate the rich and vibrant traditions and histories of colonized people.
As an artist, Nimisha aims to inspire viewers to work towards dismantling systems of inequality. Her art serves as a platform for change, amplifying marginalized voices and experiences, ultimately celebrating the resilience and triumphs of women and marginalized communities. Seeing people from the heart, not just the eyes, allowing us to appreciate their stories and experiences.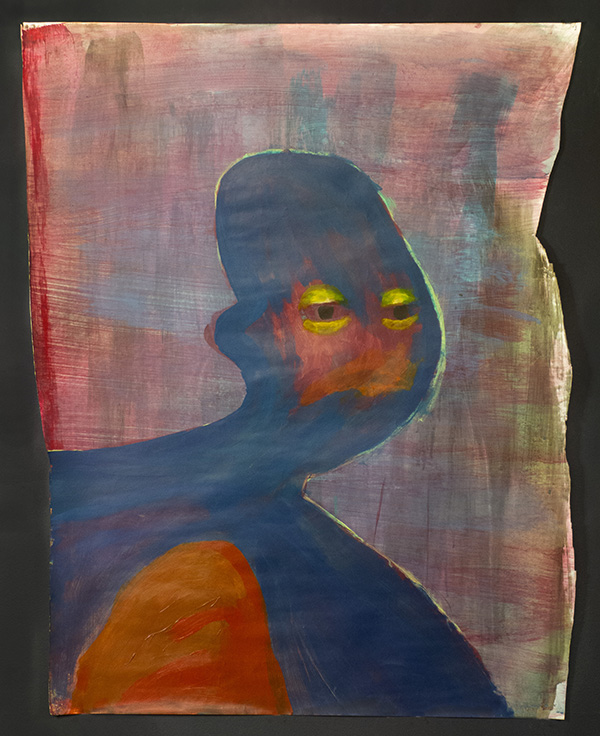 Osaze Seneferu, New Patina, 2022
Acrylic on Paper, 32″ x 42″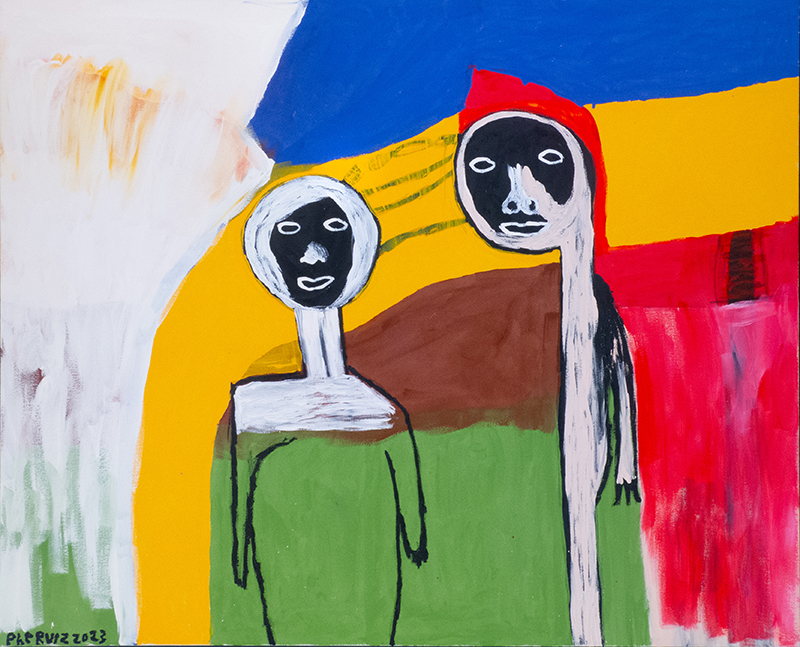 Phe Ruiz, Two Figures, 2023
Acrylic on Canvas, 42″ x 34″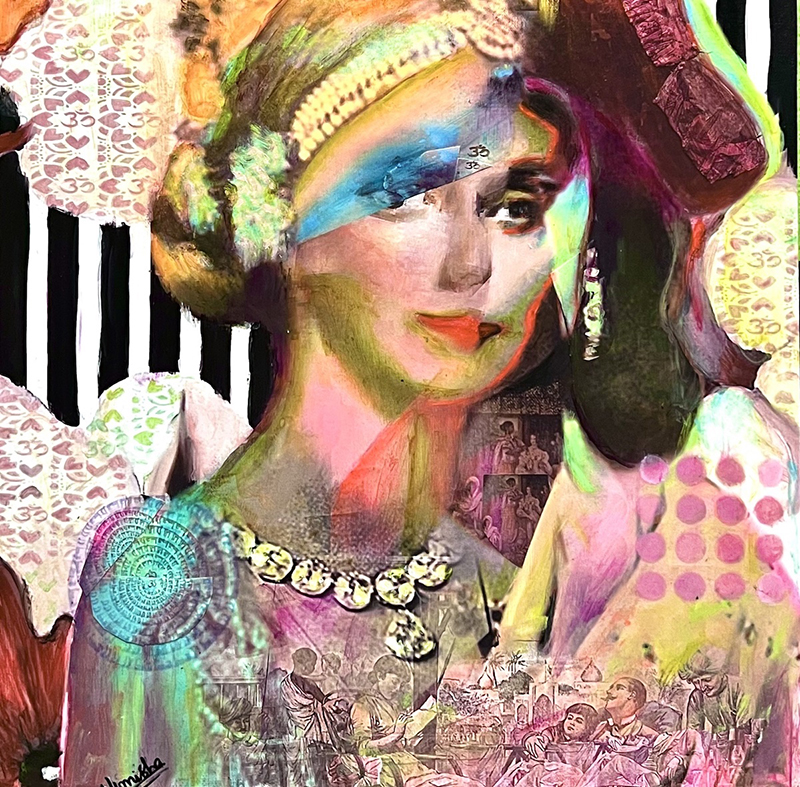 Nimisha Doongarwal, Colonial Contrast, 2022
Acrylic on Canvas, 12″ x 12″
Letters
from the
SAIFhouse 
20 Jun 2023 – 23 Aug 2023 
Opening Reception:  We 28 Jun 530p – 730p
A solo exhibition of abstract paintings by San Francisco artist Ali Saif. Features works from across Saif's career, reflecting his decades-long exploration, in oil colors, of light, gesture, texture, and movement.
"Letters from the Saifhouse" is the first-ever comprehensive, multi-decade gallery show of Saif's oil paintings. As with so many artists in the Bay Area, the realities of making a living meant that for Ali painting was, despite his training at the storied San Francisco Art Institute, largely confined to an off-hours activity. Thus, previous exhibitions of his work came primarily through group shows and open studio events. This solo show ends that relative obscurity, putting on impressive display the sensibilities of a master who has spent decades perfecting his craft.
The breadth of Saif's talents as a painter are clearly seen through the quiet forcefulness of his brush strokes and the intuitive dashes of brightness that trim the rich and thickly textured colorfields which form the backgrounds of his canvases. In nearly every piece one can find a portal, usually a dark arch or doorway of sorts, that beckons the viewer irresistibly deeper.
Ali's work has developed steadily over the decades, the general arc showing more deft and nuance, with periods where weight and structure took precedence giving way to more lyrical plays between gesture and color. Some of his current work, which was included in the recent Radian exhibition, "Moda Botanica," moves into the territory of representational art through its depictions of tulips standing bold and bright against rich backdrops of stormy blue-grays or deeply passionate bull's blood reds.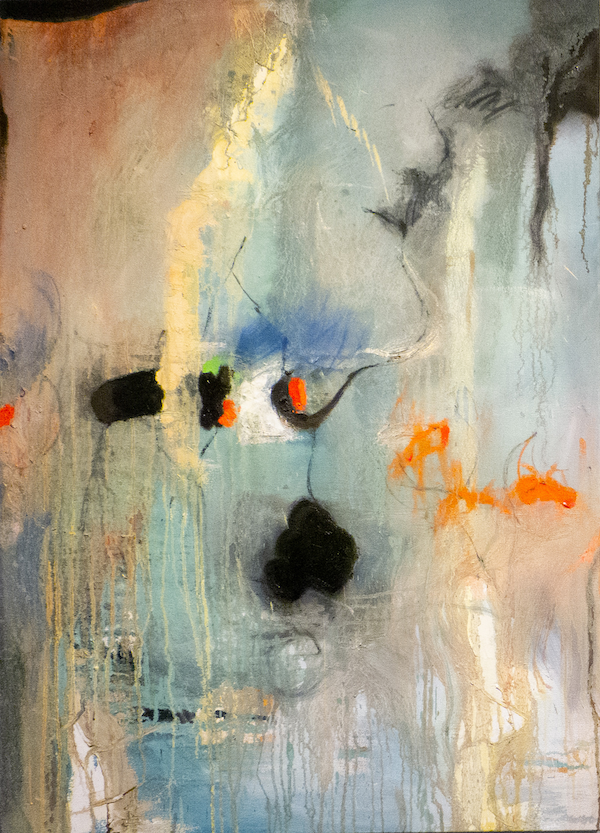 Ali Saif, Untitled, Undated
See past shows, view a catalogue of all Radian Gallery artists' work, and purchase directly on
Get notified about our upcoming exhibitions and events.
We will never share your information with anyone.
art consulting and art leasing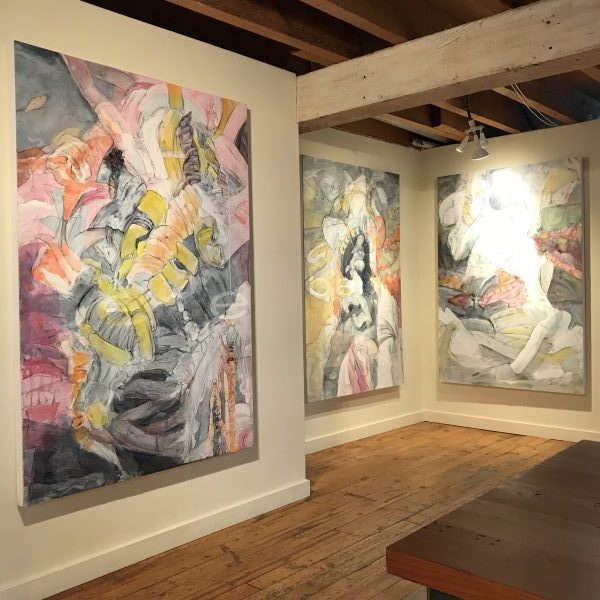 Radian Gallery provides fine art consulting and leasing services for private and corporate collections nationwide. Our staff and guest curators have extensive knowledge in a variety of art media including painting, photography, works on paper, sculpture, certamics, installations, and site-specific commissions. We have access to artists from around the world and can expertly plan and manage the process from discovery to installation. Please call 415.762.0262 or email info@radiangallery.com.
event rental space san francisco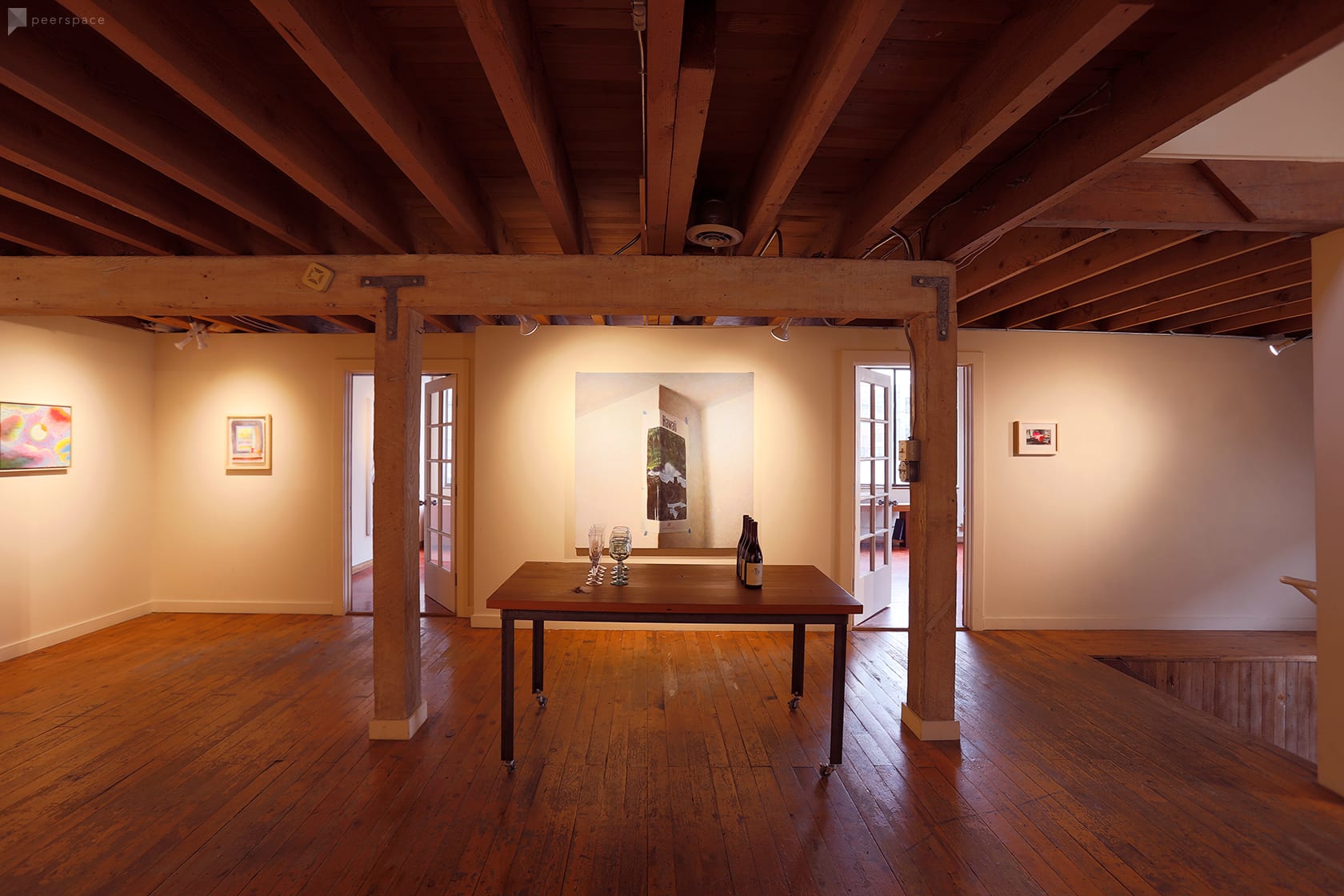 The gallery is a remarkable space for your next business or social event. It is conveniently located in San Francisco's SoMa District, a few blocks from Moscone Center, The SFMoMA, The Contemporary Jewish Museum, MoAD, Yerba Buena Center for the Arts, and AT&T Park. It is close to the 280, 80, and 101 freeways, and is just a few blocks from Caltrain. It is available both days and evenings. Please call 415.762.0262 or email info@radiangallery.com.
"The artists and collectors are the heroes of the story that's being written through this effort. I know the power art has to change the way people think and feel, for the better of humankind, and Radian Gallery is determined to be an agent of that change." – Tony Wessling, Founding Director
The following essay is taken from the catalog for the show "Listening to the Seen: Paintings by Curtis Wallin." In this, his first solo West Coast exhibition, Curtis Wallin presents a cohesive body of paintings and prints that continue his artistic dialogue with...
440 Brannan Street
San Francisco, CA 94107
Ad hoc and By Appointment
We can accommodate appointments on very short notice. Please call or even ring the bell at the front door to see if the gallery is open.