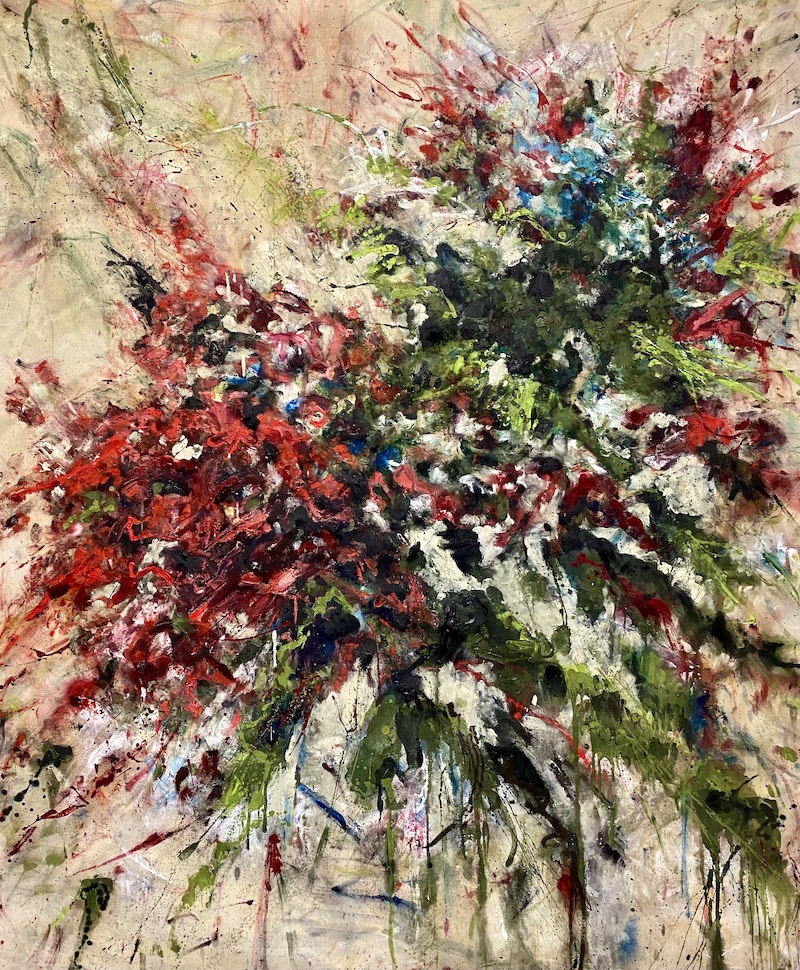 Ronnie Genotti, Hermano, Oil on Canvas, 60 in x 72 in, from the recent exhibition Four Artists in November

Contemporary Works from Emerging and mid-Career Artists
Letters
from the
SAIFhouse 
20 Jun 2023 – 23 Aug 2023 
Opening Reception:  We 28 Jun 530p – 730p
A solo exhibition of abstract paintings by San Francisco artist Ali Saif. Features works from across Saif's career, reflecting his decades-long exploration, in oil colors, of light, gesture, texture, and movement.
"Letters from the Saifhouse" is the first-ever comprehensive, multi-decade gallery show of Saif's oil paintings. As with so many artists in the Bay Area, the realities of making a living meant that for Ali painting was, despite his training at the storied San Francisco Art Institute, largely confined to an off-hours activity. Thus, previous exhibitions of his work came primarily through group shows and open studio events. This solo show ends that relative obscurity, putting on impressive display the sensibilities of a master who has spent decades perfecting his craft.
The breadth of Saif's talents as a painter are clearly seen through the quiet forcefulness of his brush strokes and the intuitive dashes of brightness that trim the dark and thickly textured colorfields which form the backgrounds of his canvases. In nearly every piece one can find a portal, usually a dark arch or doorway of sorts, that beckons the viewer irresistibly deeper.
Ali's work has developed steadily over the decades, the general arc showing more deft and nuance, with periods where weight and structure took precedence giving way to more lyrical plays between gesture and color. Some of his current work, which was included in the recent Radian exhibition, "Moda Botanica," moves into the territory of representational art through its depictions of tulips standing bold and bright against rich backdrops of stormy blue-grays or deeply passionate bull's blood reds.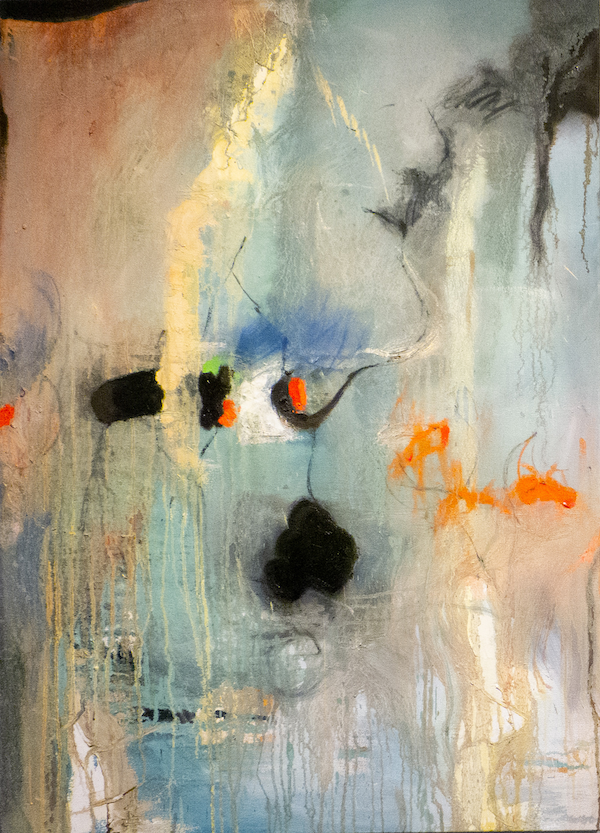 Ali Saif, Untitled, Undated
See past shows, view a catalogue of all Radian Gallery artists' work, and purchase directly on
Get notified about our upcoming exhibitions and events.
We will never share your information with anyone.
art consulting and art leasing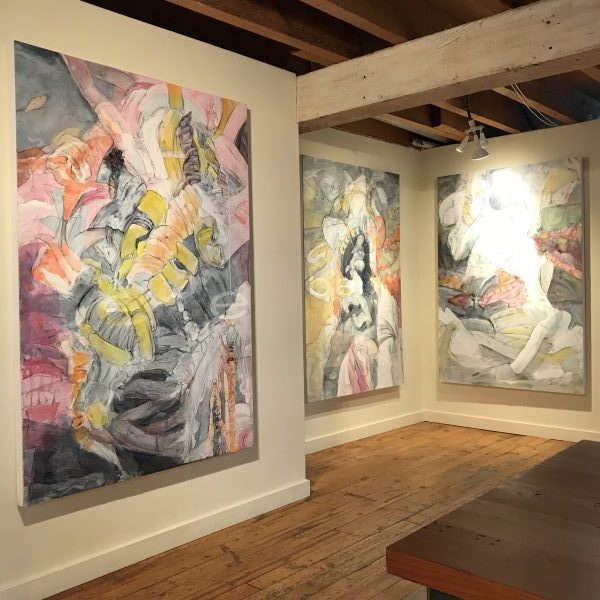 Radian Gallery provides fine art consulting and leasing services for private and corporate collections nationwide. Our staff and guest curators have extensive knowledge in a variety of art media including painting, photography, works on paper, sculpture, certamics, installations, and site-specific commissions. We have access to artists from around the world and can expertly plan and manage the process from discovery to installation. Please call 415.762.0262 or email info@radiangallery.com.
event rental space san francisco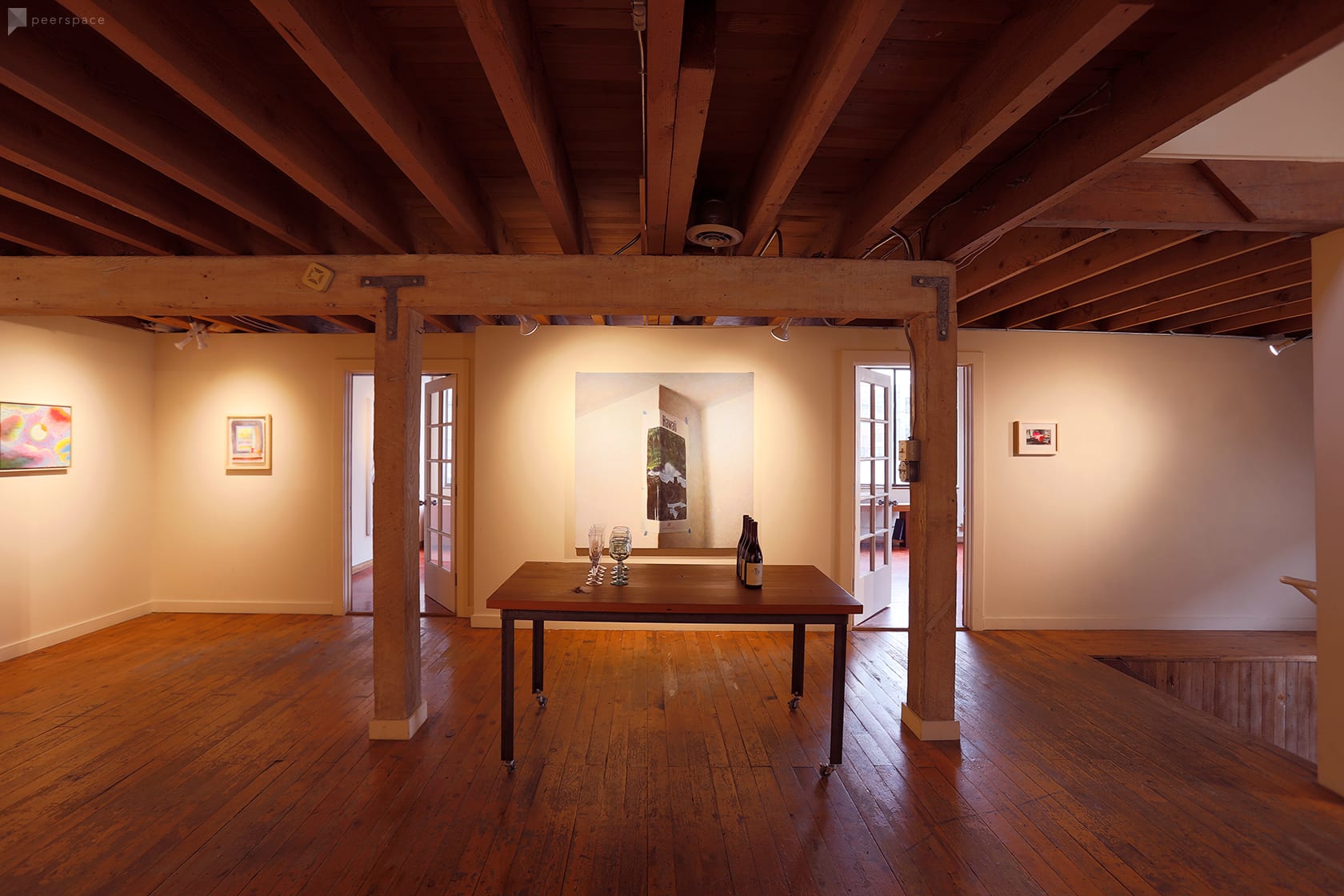 The gallery is a remarkable space for your next business or social event. It is conveniently located in San Francisco's SoMa District, a few blocks from Moscone Center, The SFMoMA, The Contemporary Jewish Museum, MoAD, Yerba Buena Center for the Arts, and AT&T Park. It is close to the 280, 80, and 101 freeways, and is just a few blocks from Caltrain. It is available both days and evenings. Please call 415.762.0262 or email info@radiangallery.com.
"The artists and collectors are the heroes of the story that's being written through this effort. I know the power art has to change the way people think and feel, for the better of humankind, and Radian Gallery is determined to be an agent of that change." – Tony Wessling, Founding Director
The following essay is taken from the catalog for the show "Listening to the Seen: Paintings by Curtis Wallin." In this, his first solo West Coast exhibition, Curtis Wallin presents a cohesive body of paintings and prints that continue his artistic dialogue with...
440 Brannan Street
San Francisco, CA 94107
Ad hoc and By Appointment
We can accommodate appointments on very short notice. Please call or even ring the bell at the front door to see if the gallery is open.